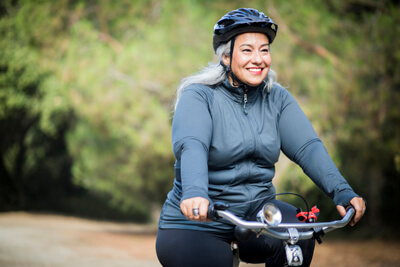 Our Surgeons at the Midwest Center for Sight are experts at implanting the AcrySof IQ Monofocal intraocular lens (IOL), which is designed to improve image quality after the removal of a cataract. A monofocal IOL is intended to provide clear distance vision, but most monofocal IOL patients will likely need corrective lenses for some tasks, such as reading, sewing or computer work.
Most eyes contain slight imperfections that are referred to as aberrations. A common aberration for cataract patients is called a spherical aberration. This causes a gradual reduction in image quality and visual function. The AcrySof IQ Monofocal lens is designed to reduce spherical aberration, increase contrast sensitivity, and improve functional vision.
AcrySof IOLs are the most commonly used brand worldwide and unique in their ability to filter high-energy blue light.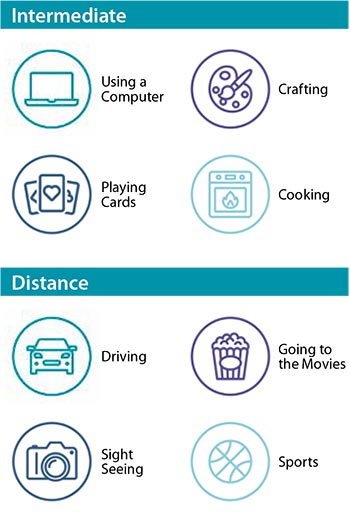 Your Life
Do What You Love.
The AcrySof® IQ ReSTOR® +2.5 Lens with ACTIVEFOCUS™ Design is created with your active lifestyle in mind.
Your Vision
Go The Distance—And Everywhere In Between.
The ACTIVEFOCUS™ Design channels light to the part of your eye that processes distance vision, giving you a clear and crisp image for activities like driving, playing golf, and even watching TV. While you might need reading glasses to read small print or in low light, the AcrySof® IQ ReSTOR® +2.5 Lens with ACTIVEFOCUS™ Design can decrease your need to wear glasses for everyday activities.
Your Procedure
Cataract Surgery Can Brighten Your View.
Cataracts occur when the natural lens in your eye becomes cloudy. This obscures the light as it enters your eye, which makes things look out of focus.
During cataract surgery, the cloudy lens in your eye is removed and replaced with a new lens, which is known as an intraocular lens, or IOL.
Cataract surgery is one of the most common procedures in the U.S. It's a highly successful outpatient procedure. Cataract surgery has been shown to result in the ability to read more easily, increased social activity, and reduced stress and anxiety.