Smoothe Lines and Wrinkles with Juvederm XC

Juvederm XC is a procedure available for smoothing lines and wrinkles on the face.
If you're interested in restoring your skin, please call (847) 824-3127 or request more information online.
How Does Juvederm Work?
Juvederm XC is a smoothing gel that's injected under the skin. This simple procedure has been approved by the FDA to keep facial lines and wrinkles away for up to one year. Juvederm is best used on moderate to severe facial wrinkles and folds.
Juvederm has been used to treat:
Wrinkles
Lines
Smile lines
Marionette lines
"Parentheses"
Vertical lines
Juvederm addresses these issues with the use of hyaluronic acid (HA). HA is a hydrating substance that occurs naturally in youthful, healthy skin. As you age, your HA levels decrease, which causes your facial volume to decrease and facial lines to increase. In essence, hyaluronic acid is your skin's natural moisturizer.
What will My Juvederm Appointment be Like?
The typical Juvederm XC appointment takes only a few minutes and features almost no downtime. After assessing your skin, your doctor or healthcare professional will administer the injection and your appointment will be complete.
Because Juvederm is formulated with a mild anesthetic, most patients require no additional pain relief. After the treatment, as with any injected medication, you may experience mild swelling or irritation. This will take care of itself within a few days.
Before & After Photos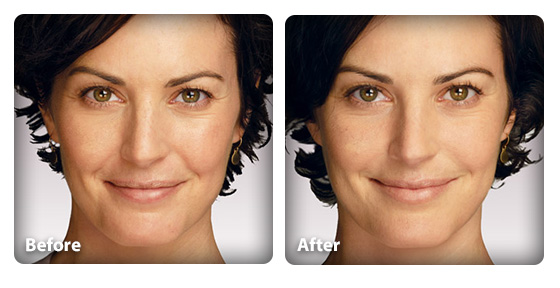 Before & After pictures are provided by the product manufacturer. Results may not occur for all patients.
How Do I Start?
If you're ready to get started on the path toward rejuvenated skin, please call (847) 824-3127 or request more information online.