The lens of the eye is essential for clear vision. Located behind the pupil and iris, the natural lens, which is normally clear, can become cloudy and dense. This is known as a cataract. Cataracts are the most common cause of vision changes in people over forty. Cataract surgery is one of the safest and most effective surgeries performed today.
When cataracts have begun to seriously affect your vision and quality of life, it may be time to consider cataract surgery.
What Causes Cataracts?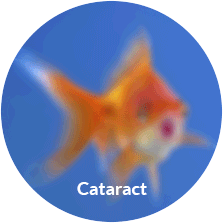 Certain risk factors make a person more likely to develop a cataract. These include:
Advanced age
Smoking
Certain steroid medications
Family history
High blood pressure
Radiation exposure
High sunlight exposure
Diabetes
Eye injury
Frequent eye infections
Obesity
---
Eye Doctor serving Des Plaines, Park Ridge, Mt. Prospect and surrounding IL communities.
---
What Are the Symptoms of Cataracts?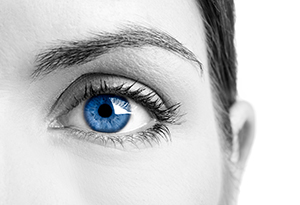 If you experience one or more of these symptoms, you may have cataracts:
Blurry or foggy vision
Colors appear dull or washed out
Poor night vision
Halos appear around lights
Sensitivity to sunlight or bright lights
Needing more light to read
Your glasses don't seem to work
Cataract Surgery
Cataract surgery is one of the safest and most successful procedures performed today, according to the American Optometric Association. The surgery is generally a simple outpatient procedure. The surgeon will make a tiny incision in the eye, remove your eye's clouded lens, and replace it with an implant known as an IOL or intraocular lens. The results are permanent and the actual surgery takes only minutes. Most of our patients are back to normal activities the very next day.
---
Implant Options and Surgery
---
Safe and Effective
Cataract surgery is one of the safest and most effective procedures performed today.
Is cataract surgery painful?
Cataract surgery is an outpatient procedure done with very little discomfort. Most of our patients are back to their normal activities the very next day. Typically, the procedure is performed on one eye at a time, approximately one month apart.
Unsurpassed Technology with Cassini
Cassini's accuracy and precision makes it indispensable for your cataract surgery. The Midwest Center for Sight is one of the only offices in the country to have this technology available for all of our surgical patients.
Cassini technology employs red, green and yellow LEDs that are each positioned in a unique relationship to four of its neighbors, giving each one a 'GPS-like' coordinate. Cassini uses the ray-tracing principle to measure the relative position of each point, using the three different colors as 'triangulation' points.
Because Cassini does not use edge detection in its measurement algorithms, smeared or double reflected LEDs cannot skew the results in any direction. This allows the Cassini to effectively image all corneas, from regular to highly irregular, and dry eyes.
Request Your Appointment Today!
To request your appointment, please call (847) 824-3127 or contact us online today!
---
Our Location
The Midwest Center for Sight
8901 West Golf Road, Suite 300
Des Plaines, IL 60016
Phone: (847) 824-3127